Gold Helm

A shining golden helm. Made using precious gold, it provides very good protection.
Rarity
Stats
Defence
Normal
18
Good
?
Great
23
Top
26
Divine
?
Magic Defence:
5
Special Effects
------
------
Obtaining
Treasure Chests:
Shops:
Also see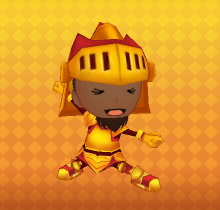 Ad blocker interference detected!
Wikia is a free-to-use site that makes money from advertising. We have a modified experience for viewers using ad blockers

Wikia is not accessible if you've made further modifications. Remove the custom ad blocker rule(s) and the page will load as expected.