Fizz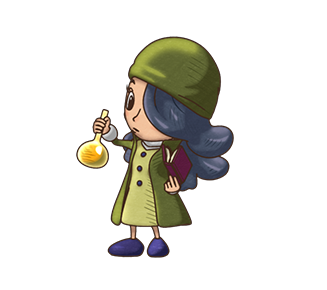 "An Alchemist with a passion for making accessories. Sees herself as matchmaker for star-crossed lovers."
Fizz is an alchemist in Castele.
Fizz's name comes from the onomatopoeic verb to fizz, meaning to bubble. This refers to alchemy.
Location
Day: Castele Artisans' District - near shops
Night: Royal Castele Library
General Information
Battle Stats
Fizz is able to join the player's party once the player has reached the rank of Expert in the Alchemist life.
Name
LVL
HP
ATK
DEF
MAG
ATK
MAG
DEF
Fizz
100
590
160
255
220
285
Ad blocker interference detected!
Wikia is a free-to-use site that makes money from advertising. We have a modified experience for viewers using ad blockers

Wikia is not accessible if you've made further modifications. Remove the custom ad blocker rule(s) and the page will load as expected.