The article Decker is a stub, which means that this article requires more information.
Please, feel free to add more information to this article.
Decker is a carpenter and will sometimes assist the avatar in missions. He can be found in the Port Puerto Marina Ship Dock.
Players in the Carpenter life will be able to ask him for extra recipes when they rank up, such as: world map and scarecrow.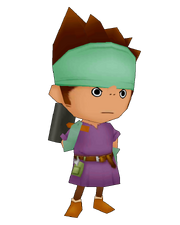 Ad blocker interference detected!
Wikia is a free-to-use site that makes money from advertising. We have a modified experience for viewers using ad blockers

Wikia is not accessible if you've made further modifications. Remove the custom ad blocker rule(s) and the page will load as expected.