Cureweed
硬化雑草, Kōka zassō
A material for alchemy. It's a little bitter to the taste.
Rarity
A
Cureweed
is a type of green sprout. Restores 15
HP
.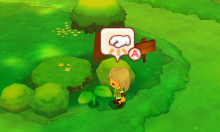 Because there are different types of green sprouts, it is not always definite that players can obtain a
Cureweed
100% of the time.
Players can also purchase Cureweed in shops which is much less time consuming than trying to gather them.
Harvest Locations
Edit
Crafting
Edit