Criticaline

A special crystal formed in sand. Used to forge sharper weapons.
Rarity
Information
Buy price
6000
Sell price
3000
Type
Material
Gather from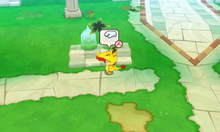 Monster Drops
Buy from
Crafting Effects
Ad blocker interference detected!
Wikia is a free-to-use site that makes money from advertising. We have a modified experience for viewers using ad blockers

Wikia is not accessible if you've made further modifications. Remove the custom ad blocker rule(s) and the page will load as expected.